---
Report dialog
Report dialog for active extension can be opened from toolbar

or menu Extensions -> De Luminae -> [Extension name] -> Show Report.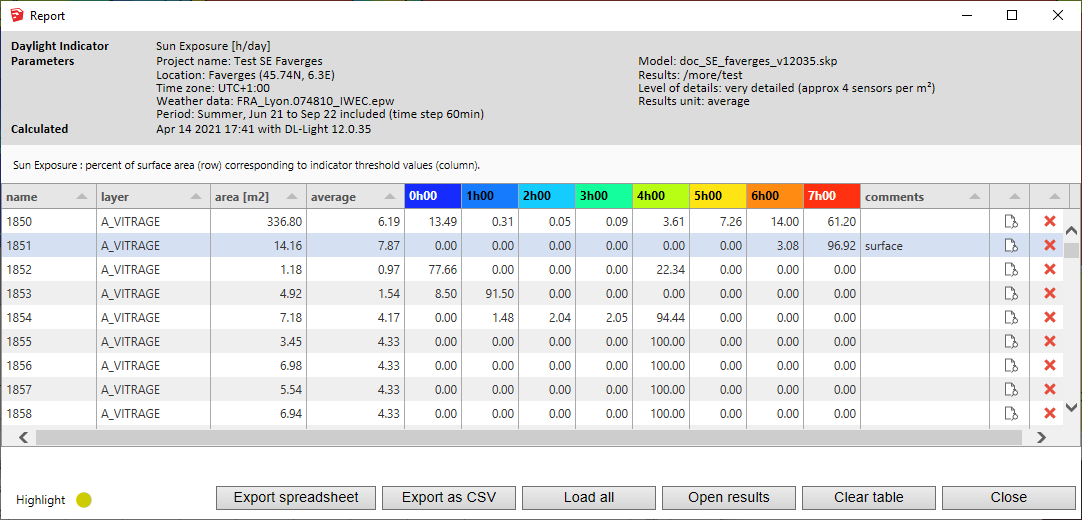 Top part of the dialog displays the parameters of calculation.
The bottom part is an interactive table for the study of results.
When the window is open, the report of the last calculation made is displayed.
Select in the model a surface containing results to add to the report a line containing:

Name of the surface, modifiable directly by clicking on it. The default name is a number identifying the surface.
Surface area in m2 or square inches according to configuration of the model.
Average indicator value over surface (only for some extensions.)
The results for the surface. Each value represents the percentage of the area in the range of values ​​located in table header. The headers correspond to the thresholds of the palette.
An optional comment, modifiable by clicking on it.

Selecting a report line selects the corresponding surface on the model. The yellow icon "Highlight" allows to activate / deactivate the highlighting of the selected area.
Clicking on the file icon of a row displays the file containing detailed numerical results for this surface.
Clicking on the red cross removes the surface from the report.
Click on the title bar of a column to sort by that column or move the column.
The buttons at the bottom of the window:
Export spreadsheet - export the results to a file compatible with Excel and LibreOffice (.ods).
Export as CSV - export the results in CSV format.
Load all - load results for all calculated surface.
Open results - open the folder containing the detailed result files.
Clear - clear all table entries
Close - close dialog.
The report opened in a spreadsheet: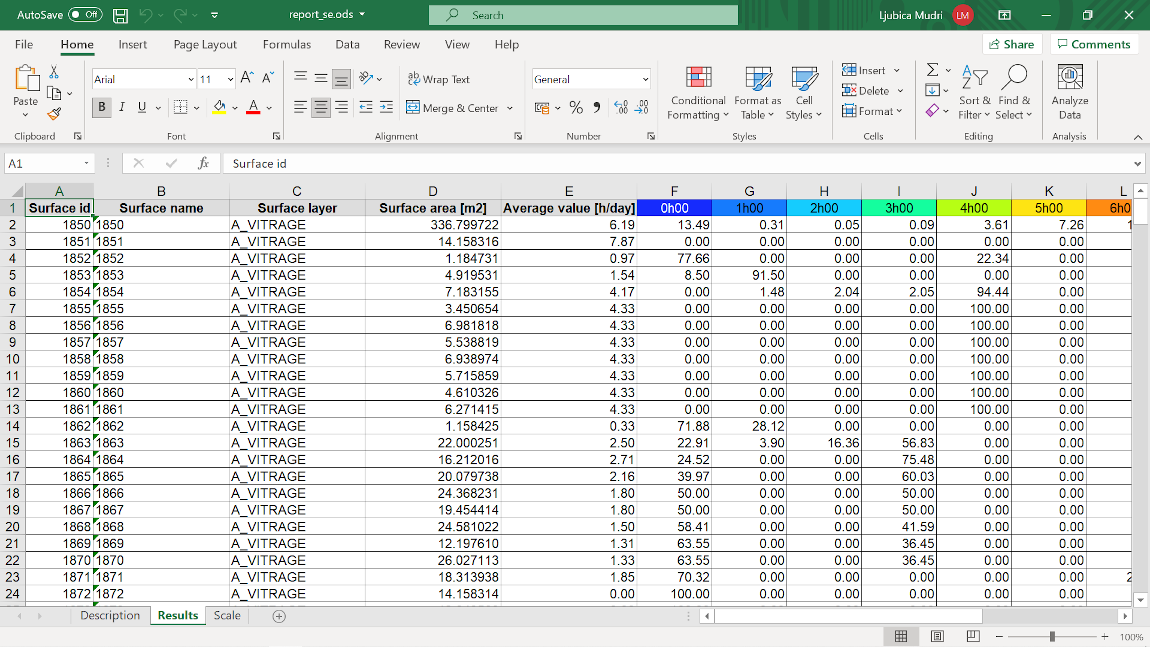 ---